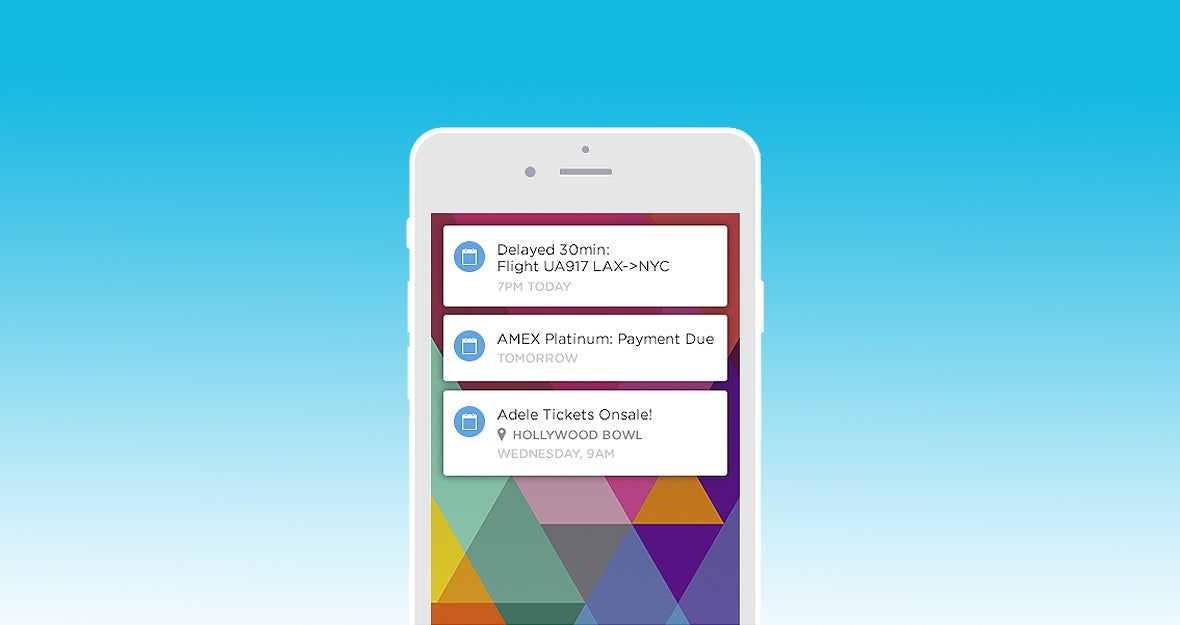 Why Events are Better in the Calendar
Did you know that over 73% of adults (18-65 years) rely on their digital calendar most to manage their life? Life is so incredibly busy for many, and there has become only one single source of truth for 'what's on' in your life, and it's not Facebook! It's your personal digital calendar.
For many of us, we live and die by our calendars. Some would even ask themselves if it is not on the calendar, does it even exist at all?
Consider for a moment the relevancy of communications. As marketers, we understand that ultimately consumers dictate how and by which means they manage their communications. To achieve better response rates, your communications need to be relevant and specific. Work communications live in email. IM is great for chit chat. Facebook is good for "socializing". The calendar? Well, this is for events.
Traditionally, 'experience seekers' have had to rely upon email or website search to stay up-to-date with their favorite events. Weekly emails often get lost in the inbox chaos (where 'open rates' of 20-25% are considered a success!), and even if you see an event you like, you are often not ready to purchase, or tickets may not yet be on sale. So, it's no surprise these consumers have been manually updating their calendar, to remind them of upcoming events, or an important 'on-sale'.
Experience seekers often want more than just the event, they also want to know about key ticketing dates, like an 'on-sale', 'exclusive pre-sale' or an 'early bird' offer. So, they don't miss out on an event they desperately want to attend.
Thankfully, the technology now exists for events information to be synced directly and dynamically into the personal calendar of users.
How does it work?
To explain, the calendar works differently to email. Users don't have a public calendar address as they do in email. So, consumption (by way of a calendar subscription) is initiated and controlled by the consumer, and they do this by interacting with a simple 'sync to calendar' button / link on your website. This link is placed next to each event on your website, or at the top of your main calendar page. The feature can also be easily added to any other communications like email, apps or social media posts.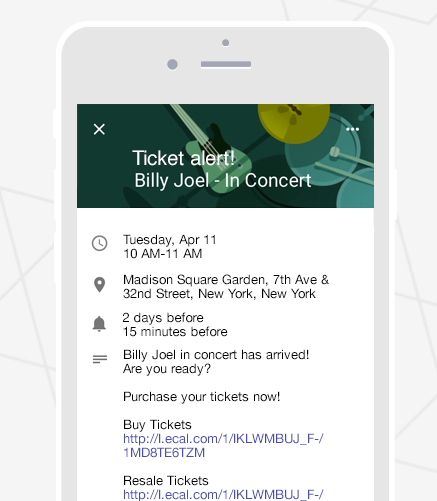 Once a calendar is connected, the user receives 'rich' events information straight to their calendar, totaling bypassing the inbox.
Calendar marketing providers like ECAL ensure your events (and any updates) sync into any popular calendar program on mobile or desktop, and apply a specific business logic to make sure that the right events appear at exactly the right time; along with any important ticketing 'on-sale' dates or offers; handy reminders; plus, direct access to purchase tickets, and a whole range of other features designed specifically to drive awareness, sales and engagement.
ECAL is also amazing at acquiring highly valuable customer data (that you own!), including email address, mobile phone number, event preferences, geo-location and lots more.
For event owners and publishers, the personal calendar has most certainly become a powerful new communications channel, that is yielding amazing results. For modern consumers, it's just how they expect to manage events they care about most.
The proof is in the pudding. For major ticketing and event clients that use the ECAL 'sync to calendar' technology, 'purchase rates' from the 'Buy Tickets' links and logic served into the calendar are up to 2x higher than normal (at 15% or above). The average sale price from these purchases via the calendar are also 1.6x higher, and ECAL partners now acquire new customers they never knew, at a marketing 'opt-in' rate of 85-90%.
Want more information? Submit an information request form!