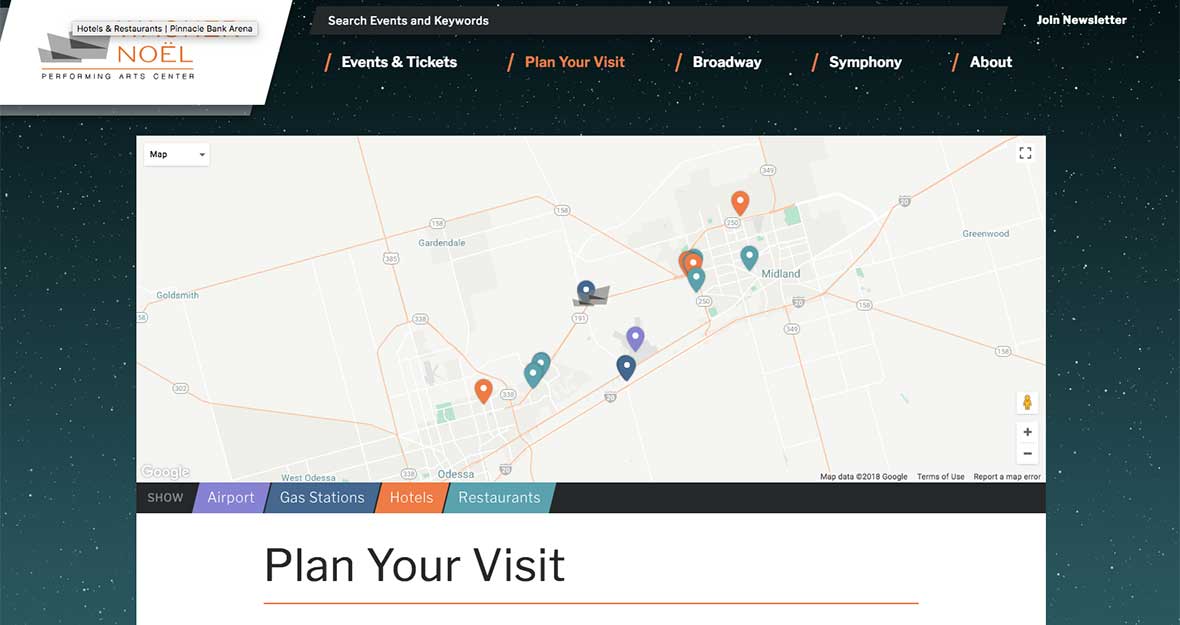 Feature Your Venue with The Interactive Visitors Guide
Your website should be more than a place to buy tickets, transform yours into the ultimate event experience planning tool with our Interactive Visitor Guide solution.
We make it easy for you with our powerful visitor guide solutions. Our solutions allow your team to increase revenue while providing your guests with additional benefits. Through your website, visitors may learn of recommended restaurants and hotels, as well as parking information, directions, and in-venue needs including a real view of the stage from their seats and where to find their favorite beverage in your venue.
Interactive Visitor Guide
Increase your partner's conversions, with our Interactive Visual Visitor Guide. The Interactive Visitor Guide adds to our standard listing by incorporating a tailored Google Maps display. Provide a more visual guide to your area's amenities. This solution allows patrons can quickly plan their entire visit within your website, from where to stay to directions to a partner local restaurant
Need a first-hand look? Explore the Interactive Visitors Guide in action:
Looking For More?
Need next level customization? Group Offers Add-ons features provide showing and offer specific detail pages, allowing you to market to specific companies and specific showings. Reach out through the help desk or by email.
Price - Ask For More Details